You undoubtedly know actor Johny Depp from his many popular movie roles, including Captain Jack Sparrow and Sweeney Todd.
But his real life has been as strange as anything that Tim Burton could dream of, and we'll tell you exactly why.
You might be wondering how Johnny Depp became such an eccentric person, but the truth is he's always been a little bit odd.
He was born in Owensboro, Kentucky and was the youngest of four siblings. His family moved frequently; causing Depp to become withdrawn from those around them.
Depp admits that he was a very strange child, and at times his parents wondered what was the matter with him.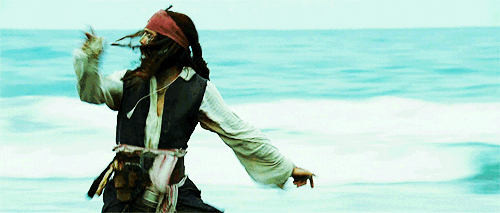 His unusual personality only intensified as he got older, and by the age of 12, he preferred to spend most of his time locked in his room practicing guitar.
He became so entranced by the instrument that he eventually dropped out of school in order to concentrate on his music.
But he thought better of it, and a mere two weeks later he went back to school and asked the principal to let him back in.
In a move that was equal parts cool and irresponsible, the principal told him to follow his dreams and keep playing music instead.
his first band, The Kids, was a moderate local success.
Which is no small accomplishment for a teenager who didn't finish high school.
Later, the kids changed their name to Six Gun Method and headed to Los Angeles seeking their fame and fortune.
Unfortunately, the group ended up splitting up, and although Depp pursued other musical projects, none of them panned out the way he wanted them to.
At one point he found himself living in a friend's car while he struggled to make ends meet.
---
During this time he met and married his first wife, Lori Anne Allison, who was the sister of his band's bass player and vocalist.
Now that he had his own family, deep decide to put his musical dreams aside to focus on supporting his wife.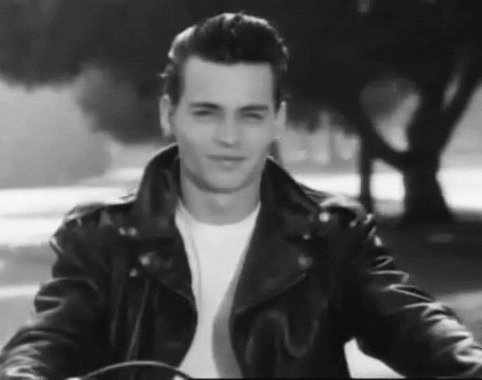 He got an unusual gig selling pens over the phone.
That's right, Johnny Depp was once a telemarketer that sold bulk quantities of pens.
It was a job he would later describe as "awful", but he admitted that it was his first experience acting.
---
But to make the leap from pen salesman to an actor, Depp needed a little help and encouragement from a man known as Nicolas Cage.
His wife introduced him to her friend Nicolas Cage, who recognized Depp's talent. He suggested that Depp look into acting and even set up a meeting with his agent.
Later, Depp would be able to repay the favor by helping Cage out financially when he ran into money troubles later on.
---
His first movie was the horror film "A Nightmare on Elm Street", where he played one of Freddy Krueger's victims.
In the late 1980s, he was an incredibly popular teen idol, thanks to his role on "21Jump Street".
He even made it onto a billboard but decided that he didn't like the photo of him, so he took matters into his own hands. Cops caught him vandalizing the billboard, but let him go when they realized who he was.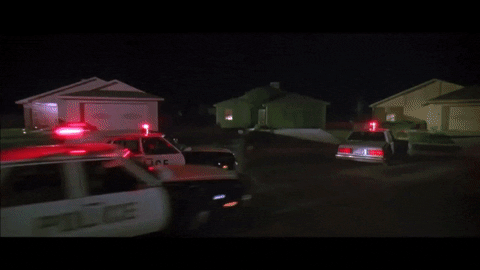 In 1990, Depp would star in his very first Tim Burton movie, Edward Scissorhands. Depp played the titular character and forged a friendship with director Tim Burton.
Producer Scott Rudin once stated that he feels Johnny Depp is playing the character of Tim Burton in his films, and Depp agreed with that assessment.
Because of his success, Depp could afford to be picky about what projects he chose to work on.
While some stars might only go for movies guaranteed to succeed, Depp instead chose to work on projects he found interesting, regardless of how well he thought that would do commercially.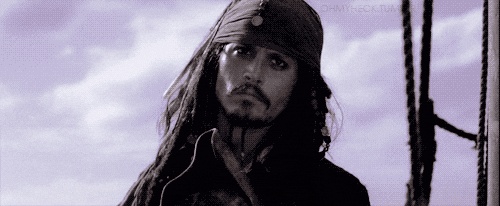 Whenever a film didn't do well, Depp would comment that the studio didn't understand it and failed to market it correctly. Although he's had his share of box office flops, overall Depp's film career would be considered a success by any metric.
Johnny Depp Wives:
However, his personal life is another story entirely. His first marriage to Lori Allison lasted only two years, unlike his everlasting friendship with Nicolas Cage.
Next, Depp became engaged to actress Sherilyn Fenn, although they never made it down the aisle.
He then dated dirty dancing star Jennifer Grey, with whom he was also briefly engaged.
Eventually, he dated and proposed to his Edwards Scissorhands Costar Winona Ryder.
---
He claimed to have never been so in love, and got a tattoo commemorating their union which read: "Winona Forever".
However, the two split up and Depp had his tattoo altered to say "Wino Forever".
Johnny Depp then dated model Kate Moss, but from all accounts, the two had a rather tumultuous relationship.
they were frequently seen fighting with one another in public, and nobody was very surprised when they broke up.
---
Although they weren't married, Depp then had two children, Lily Rose and Jack, with French actress Vanessa Paradis.
Finally, Johnny Depp got engaged to someone and actually made it all the way down the aisle! He married model and actress Amber Heard, but sadly their union wasn't a happy one.
There were rampant allegations of abuse on both sides, and the divorce played out both ugly and publicly.
Even while they were still together their relationship was frankly strange, like the time they got caught smuggling their dogs into Australia.
We know that Hollywood life can be brutal for even the most well-adjusted actors, so fans were horrified when it seemed as if Johnny Depp was in crisis.
All of a sudden, he looked as if he had lost a ton of weight, and appeared gaunt and sickly to fans.
Naturally, rumours started going at full force, but Depp had a rational explanation for his different appearance.
He's decided to take a role in the indie film "Richard Says Goodbye", in which he plays a college professor recently diagnosed with a terminal illness.
Despite this reasonable explanation, many people are still worried about what's going on with Johnny Depp.
Is he truly just really getting into his next role, or is there something more upsetting going on?
Johnny Depp was in so many movies tell us in the comments section which one is your favour?